Nowadays, there is not a single bathroom or even a toilet that does not have a mirror, since, in addition to doing the basics, which is to mirror our image, they also end up being big wild cards in the decoration of the environment, used by many architects and decorators to achieve style or to expand small spaces.
Pinterest is always a good place to hunt for inspiration, and a few minutes there will show you how trendy a lighted wall mirror really is. Not only in bathrooms, but in the whole house, as well.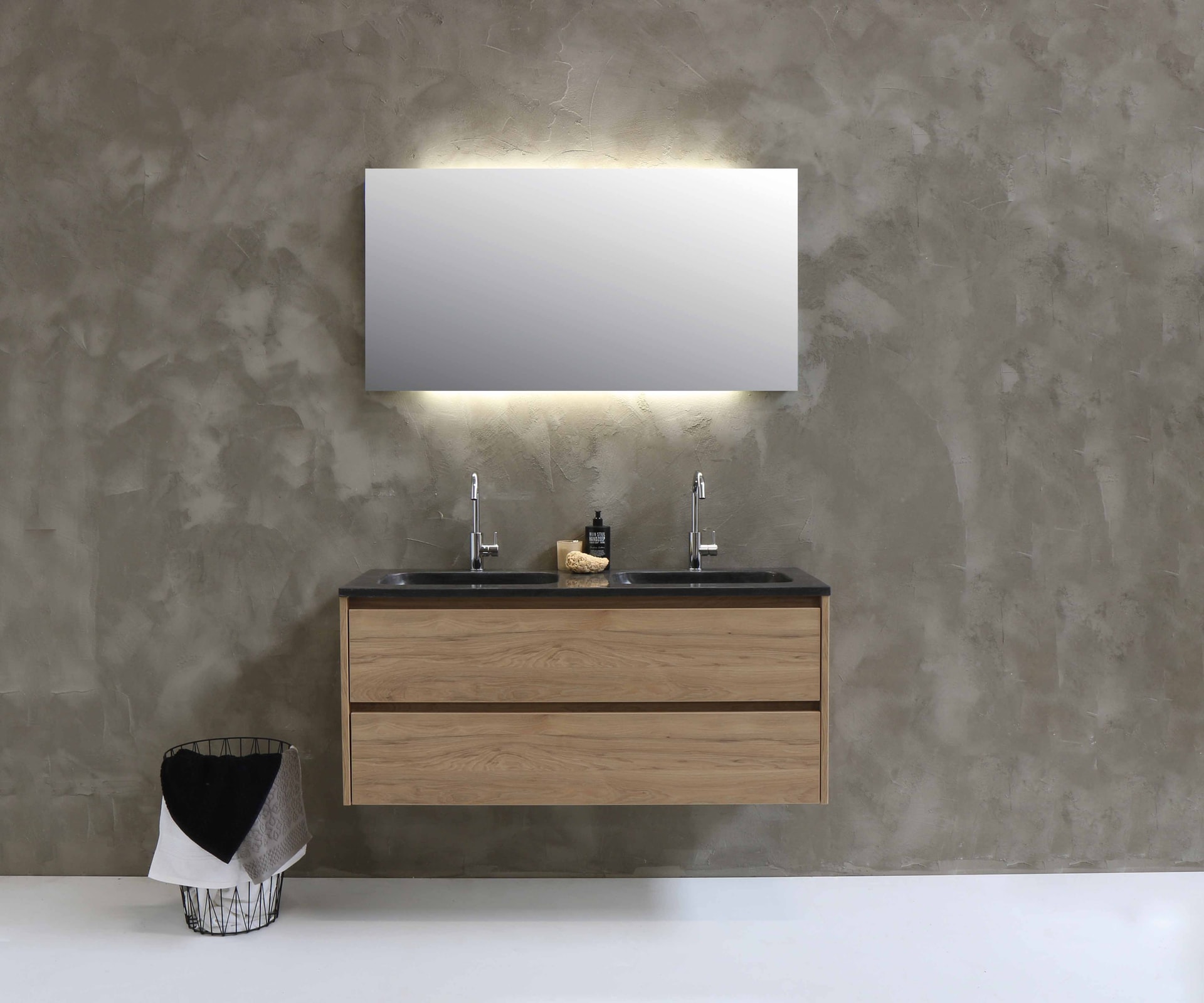 Each occasion calls for a mirror that will best suit the space and the environment you want to create, becoming functional and decorative at the same time. So, if you want to understand why you need a wall mirror in your bathroom, just stick around!
The Best Mirrors Around
In these environments, the mirrors are usually positioned on the countertop of the sink and the options for this location are typically: complete wall covering with a mirror, mirrors with frames (can be rectangular or round), and the famous mirrors with built-in LED lighting. Let's take a look at each of these options!
A Mirror With a Frame Can Bring a Cleaner Style
With its modern and youthful vibe, it takes increasingly more the hearts and projects of architects and decorators, owning its space in the market. Make no mistake, these are not mirrors with simple wooden frames, but with more rounded lines and steel structures. These type allows you to go for various finishes and paintings, especially the ones where you delicately contour the mirror, standing out even more.
Wallcovering With a Mirror
Although today most projects don't use this model as much, it is still one of the most beloved, and it is usually coated from the sink to the lining. This type of mirroring needs exact measures to guarantee an ideal and well-done aspect, but if you do it correctly, there's no one who enters your bathroom and doesn't feel something from the start.
Mirrors With LED Lighting – The Most Modern
The mirrors with recessed lighting are amazingly modern and increasingly more used, being an inspiration in countless houses. Not only does it make a beautiful impression in lavatories and bathrooms, since the lights that leak through its sides highlight the mirror, but it also helps illuminate who is in front of it.
Valuable Tip: Don't Forget the Defrosters!
We cannot be fooled by the fact that one of the biggest problems of mirrors in bathrooms is the condensation of water after bathing. The great solution for this is the installation of a thermal blanket behind the mirror. It is usually added together with the lighting switch that heats the mirror very lightly during the bath, not allowing water to condense on it, and ultimately never getting foggy.
Be Careful With Conservation and Appreciate Its Usefulness
For cleaning, it is only recommended to use alcohol or neutral detergent, as other products may end up damaging the mirror silver, which may lead to its deterioration. Use soft, lint-free cloths, and never use other products or water in the region near the mirror, as there is a risk that they will get behind the mirror and cause deterioration. We must be very attentive to the quality of the mirror we use, so choose well, take great care of it, and decorate it with great taste, mixing utility and ease with beauty. Reflect on it, and good luck!